1 tag
princessmadoka asked: Listen here cum-slut, I bet you 5 million dollars that you don't own a bird. But guess what? I own 7. And I can tell you right now that a bird would never just walk into something like a chocolate fountain. They'll rarely walk directly into water. But say that your idiotic theory is correct. Say it did actually walk into it. That animal still probably died. Is that still funny to you?
1 tag
Anonymous asked: i think you're really kawaii
1 tag
Anonymous asked: Hi <3 Just stopping in to send you some love~~
1 tag
ectogayologist asked: I'M
1 tag
Anonymous asked: Hi! You are pretty great! Have a great day!
unraveledepiphanies: "The distance between who I am and who I want to be is infinity," I wrote. I then said, "Oh Allah, help me change." But then I remembered, "Allah will not change the condition of a people until they change what is in themselves." (Quran 13:11)
unraveledepiphanies: Empty words pouring out of our mouths,  Words that are meaningless,  Words that are purposeless, Words that bring no benefit. ..yet we continue talking. Shh. Listen to the things around you, Just stop for a day and listen. Use the silence to think of your past, present and future. Silence doesn't need to be filled all the time, Sometimes it's better to let it be.
God is love.
unraveledepiphanies: I told myself not to look but my eyes darted at them, the two lovebirds. I couldn't help but wonder what were they feeling. I've been in love a couple of times but in the end it wasn't love. After a while the feeling passed by and I realized I didn't experience love after all, it was just an illusion of love.  It took me sometime to realize that the only true love that I...
unraveledepiphanies: I'm disappointed of all the hatred, chaos, selfishness, arrogance, ignorance, fools, starvation, shallow conversations, killings of humans and animals and the wars going on around the world. But without hatred, I wouldn't appreciate love. Without chaos, I wouldn't appreciate peace. Without selfishness, I wouldn't appreciate humility. Without ignorance, I wouldn't appreciate...
manalsmusings: Our churches are the malls, the stadiums, the theaters. Our religion is consumerism, our prayers, money spent. Our pope is on TV with hips gyrating sensually. Our bibles are the tabloids, who was caught wearing what, who has cellulite on her thighs, look, they divorced after a week of marriage. We are congregated in front of an altar with glossy covers and sparkling white teeth,...
manalsmusings: Your ears are filled with sound from dawn to dusk, the music playing loud, the friend whose words you consume hours on end. Your eyes are saturated with images, the TV throwing hundreds of them at you per minute, bright plastic colors tearing at your corneas. And your mouth, stuffed with words and never silence. And after this all you question why you don't know yourself. Who am...
manalsmusings: And it's when my eyes see the sun filtering through the windows daringly do I realize why we have to pray at this cold hour. The most beautiful skies appear at dawn, violet into a deep red, then a peachy orange, and finally, a soft lemony haze. He's blatantly telling us, in the most aesthetic way possible, here's My gift to you, another beautiful day, be thankful and appreciate...
it's time.
ummbilal: Watching love dramas sure is fun huh. You sit in front of the computer for hours watching it thinking that it's so sweet and all that. You live with those characters. When they something good happens, you smile along. When something bad happens, you cry along. When something funny happens, you laugh along. But the truth is, this isn't reality and when you think about it, that's not how...
1 tag
unraveledepiphanies asked: I have been skipping school because I am awesome :P how has school been?
1 tag
unraveledepiphanies asked: i know you miss me ;)
1 tag
Anonymous asked: I miss you, duhhh.
1 tag
Pure coincidence? I don't think so. →
ummbilal: I was sort of depressed and I was cleaning my things up. I took everything out of my pencil case and rearranged it. My pencil case has 3 compartments, the big one is used to keep pens, pencils, rulers etc. The 2 smaller ones are used to keep small notes, my eraser, pencil lead, sharpener, etc….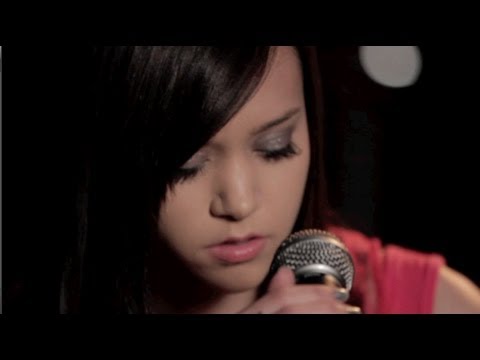 1 tag
mminjun-deactivated20130517 asked: Salam! Hey Batrisyia. So you may or may not have noticed that I unfollowed this blog. I felt like this was something personal for you,and you might want to say things about people that we both knew in real life. So I felt like I shouldn't follow you and read your posts. You know,like I should respect your privacy. So that you can just let all your feelings out. It's great what...
2 tags
Anonymous asked: Dearest bat, this is the co-inventor of the coolest handshake ever. Thank you for the lovely paragraph about me. Thank you also for putting that hideous photo of me being silly(bat, weren't there any nicer pics? ur blog might be universal ya know!) Nevertheless, job well done *fake posh british accent*. And don't you think about ditching me at cambridge :p (Ameen for cambridge!!!!!)....
"Allah doesn't burden a soul more than he can...
ummbilal: This verse keeps me going. Oh Allah, give us strength.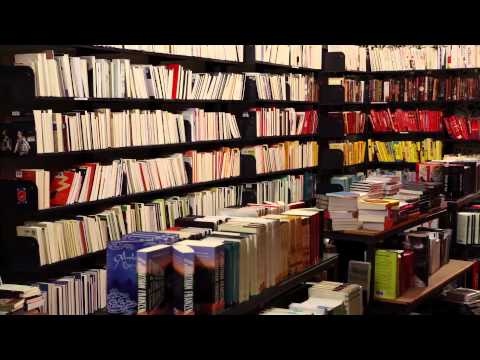 writeandpassiton: I'm sick and tired of being strong, but what's the point in breaking down if nobody's there to piece you back together?
sinner.
ummbilal: I'm not an insomniac but because I'm a night person, I find it hard to sleep. Those days when I tuck myself to bed and force myself to go to sleep, I'll start thinking about everything; life, death and everything in between. My future and my past. I used to dwell in my past too much. I was a sinner, I still am but I was worse compared to how I am now. When I think about all my "sins"...
1 tag
unraveledepiphanies asked: "tag, you're it! here are the rules: each tagged person must post ten things about themselves. you have to choose and tag ten people. go to their blogs and tell them you tagged them. no tag back."